Because of a catch-22 in state law, Independent Living Services for Youth (ILSY), now Bridges, should never have happened. Through the tireless work of dedicated volunteers and a legal change, it did.
In the early 1990s, counselors and staff at Norman High School noticed the emergence of a needy population: homeless teens. These students were not homeless simply because they didn't like their parents; their reasons were much more serious. They were alone because of some sort of family crisis- perhaps their parents were incarcerated, or deceased, or homeless themselves. It was for these types of students that the Mayor's Task Force on Youth Homelessness was created .
State law forbade these students from attending high school without a parent or guardian, so they were forced to drop out. This made their situation worse: the only jobs available to them were minimum-wage positions, and because they were not yet 18, they couldn't execute a contract for rent, make car payments, or receive insurance. They were ineligible for government assistance and social services, and their diminishing options put them at risk for illegal ways to earn money. 
In 1993 the Mayor's Task Force got the legal guardian law changed so that homeless students could stay in high school. In 1995, a University of Oklahoma student began working with Norman High's homeless population, and the task force became a nonprofit agency.
ILSY's first paid employee was hired in 2000, and in 2001the agency purchased Sooner Pointe apartments, 20 units across from Norman North High School, and began housing eligible students.
The goal of the Bridges program is to assist students by removing barriers to graduation, which includes help with food, clothing, shelter, and medical needs. The students also receive counseling in life skills and have advocates to help them graduate. There is currently no other program in the area duplicating these services, and because Bridges students are not in the juvenile justice or child welfare systems, without our help they would fall through the cracks.
In 2005, as their centennial project, the three Norman Rotary Clubs, in conjunction with Norman Affordable Housing Corporation, raised funds to build a student center with living area, kitchen, computer lab, laundry, offices, and two additional apartments.
In 2007, after many focus groups and much study, the name ILSY was changed to Bridges. Today Bridges serves over 50 students per year, with about 20 per semester living on-site, and the rest in scattered housing. We are a United Way of Norman agency with additional funding provided by rental income, grants, and community donations.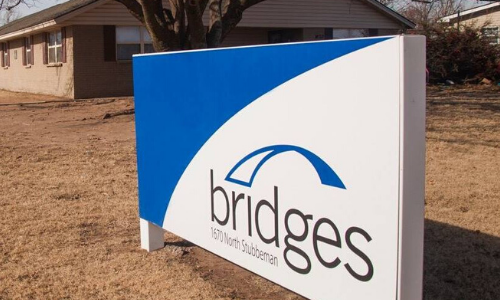 We have 20 one-bedroom apartments for eligible students.
Rent is calculated on a sliding scale, at 30% of income, plus utilities.
Students can remain on property until they graduate high school, or until they are 21 if in higher education.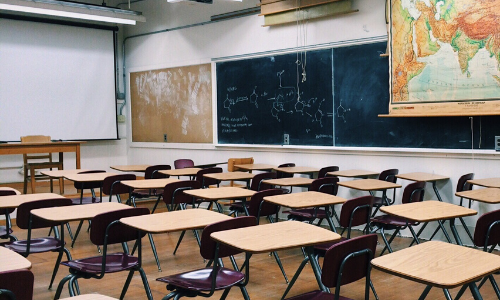 Our partnership with Norman Public Schools allows us to keep up with attendance and grades, as well as supply students with school supplies, tutoring, and even sports or extracurricular supplies at no charge to the student.
Bridges also pays for students to take the ACT and SAT.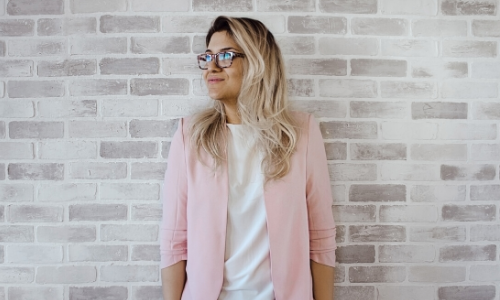 Local businesses host students for an agreed-upon term , helping them aspire to gainful employment by facilitating internships, training, career exposure and access to career coaches. After the term, businesses have successfully employed students who, to this day, continue working at the valued partner sites.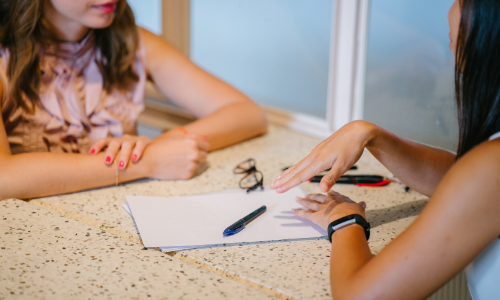 Mentors are caring adults who help Bridges students as they navigate school and life decisions. Great pairings often result in the mentor being the first person a student calls to show off a prom dress, celebrate a good grade, or a new job.
Tutors are volunteers who are knowledgeable in at least one subject area and are available to help a student.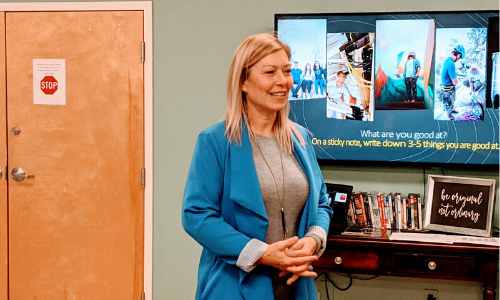 Life Skills classes are weekly meetings on topics such as leadership, networking, self-defense, and how to interview for jobs.
Community Business leaders often volunteer to lead these classes. In addition, we provide a meal for students after the class.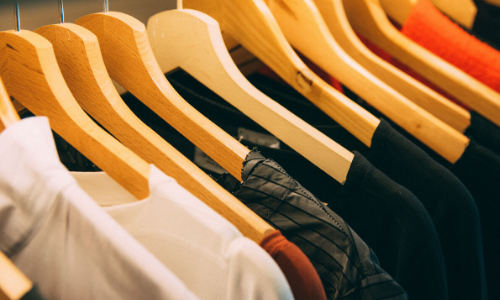 Bridges has a student pantry for food and hygiene items.
We help students with clothing, shoes, and school supplies.
Bridges also helps students with medical, dental, and eye appointments, as well as prescription medications, eyeglasses, and more.
Success Story
Porcha Lippencott's story of finding her way in life through Bridges was highlighted in this profile by Metro Tech OKC.
Hear From Our Graduates
We love checking in with Bridges alumni to see where life has taken them. This video features the stories of 6 graduates, where they came from and where they are headed now, since graduating from Bridges.